Sign In
7th pay commission recommends overall hike of 23.55%
NOVEMBER 19, 2015: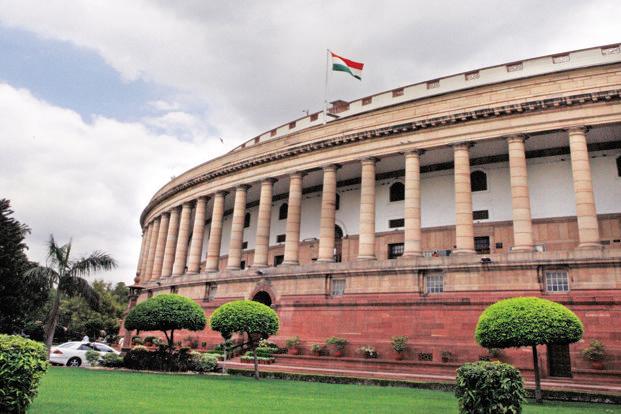 The Seventh Pay Commission submitted its report to Union finance minister Arun Jaitley recommending a 16% hike in basic pay of nearly 5 million central government employees. The commission headed by justice AK Mathur also suggested increase in house rent and other allowances that will result in an effective 23.51% increase in salaries of central government employees. The total increase, including the additional outgo on account of pensions, is estimated to be 23.55%. The recommendations of the 7th Pay Commission are scheduled to take effect from January 1, 2016.
Your New Pay as per CPC Recommendations
Prepare Income Tax Statement for 2015-16
OCTOBER 8:
As in the last year the system is ready to prepare your income tax statement for the financial year 2015-16 (Assessment year 2016-17).
6 % DA hike for Central staff
NEW DELHI, 24 MARCH 2016:
In a decision that will benefit over one crore Central government employees and pensioners, the Union Cabinet on Wednesday increased Dearness Allowance (DA) by 6 per cent to 125 per cent of their basic pay with effect from January.
"The Cabinet meeting, chaired by Prime Minister Narendra Modi, has approved release of an additional instalment of DA to Central government employees and Dearness Relief to pensioners with effect from 01.01.2016. This represents an increase of 6 per cent over the existing rate of 119 per cent of the basic pay/pension, to compensate for price rise," an official release said. The decision will cost the exchequer Rs. 14,724.74 crore a year. Of this, Rs. 6,795.5 crore will go towards Central government employees and Rs. 7,929.24 crore towards pensioners during 2016-17. "The increase in DA is a good Holi gift to the Central government employees…The decision will benefit about 50 lakh employees and 58 lakh pensioners," Union Minister Ravi Shankar Prasad said after the Cabinet meeting.
DA is paid as a proportion of basic pay to mitigate the impact of inflation, while pensioners get dearness relief (DR).
Courtesy: The Hindu 24th March 2016
Pay Particulars from 2012 incorporated
Much awaited module has been added in the system in which pay particulars for the period from 2012 onwards can be viewed financial year wise or calendar wise.
Click here
Closed Holidays for 2015
Holiday List for 2015 for the Central Government Offices in Kerala has been issued by Central Government Employees Welfare Co-ordination Committee (CGEWCC), Thiruvananthapuram.
Click here for Holiday List
Update Aadhaar no.(requires login)

As per order no. 11013/9/2014- Estt (A-III) of DoPT, the implementation of the Aadhaar based biometric attendance is time bound, ie. by 26 th January 2015. All officers are requested to update Aadhaar number in this system for departmental use.

Award of Commendation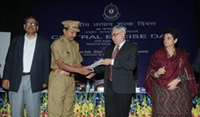 Shri. Sasikumar T., Inspector of Central Excise, Trivandrum, receives Commendation Certificate from Shri Parthasarathi Shome, Adviser to the Union Finance Minister, at the "Central Excise Day Celebration", in New Delhi on February 25, 2013 for development of online payroll application as service to the Dept at free of cost. The Revenue Secretary, Shri Sumit Bose and the CBEC Chairperson, Smt. Praveen Mahajan are also seen.